☰
Joan of Arc T-Shirt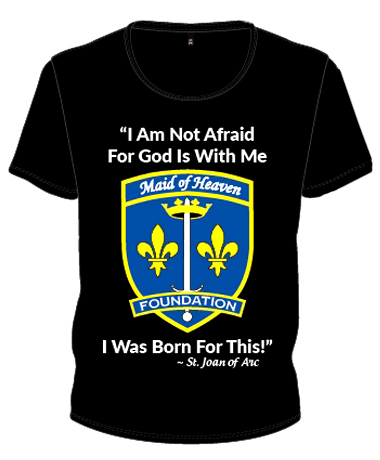 JOAN OF ARC T-SHIRTS NOW AVAILABLE! Get Yours Today! We have had people asking us for some time when would we have T-Shirts available for purchase with St. Joan's famous quote: "I am not afraid, for God is with me. I was born for this!" The wait is over and you can get your own Joan of Arc t-shirt just like the one in the picture below by joining the Maid of Heaven Foundation at the Soldier level on this page

PLEASE SPECIFY THE SHIRT SIZE AND COLOR THAT YOU DESIRE
with your donation on the Paypal page where it says:


Shirts are available in LARGE, X-LARGE or MEDIUM and BLACK or MILITARY GREEN and look like the actual shirt directly below:
(All orders that do not specify a shirt size will receive a LARGE BLACK by default)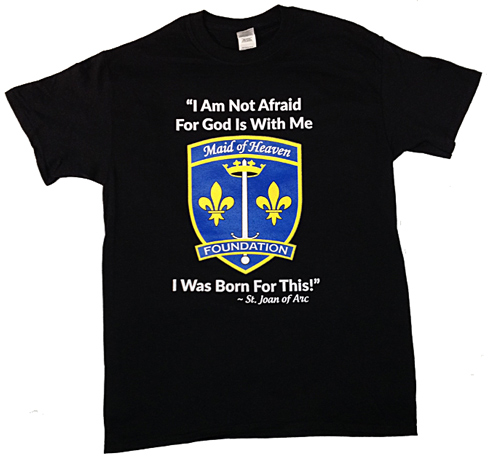 NOW AVAILABLE IN MILITARY GREEN!
YOU WILL LOOK GREAT IN THIS T-SHIRT!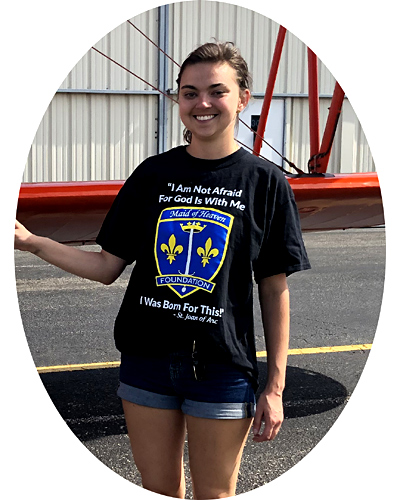 EVERYONE WHO JOINS THE MAID OF HEAVEN FOUNDATION AT THE SOLDIER LEVEL RECEIVES A FREE T-SHIRT!
JOIN NOW HERE!